O
Flightsim.to
Flightsim.to jest źródłem nr 1 na świecie dla Microsoft Flight Simulator 2020 Mods, Liveries i Add-Ons. Darmowe, łatwe i proste. Niezależnie od tego, czy tworzysz, czy szukasz dodatków, trafiłeś we właściwe miejsce.
Trusted by over 400,000+ Members and industry-leading companies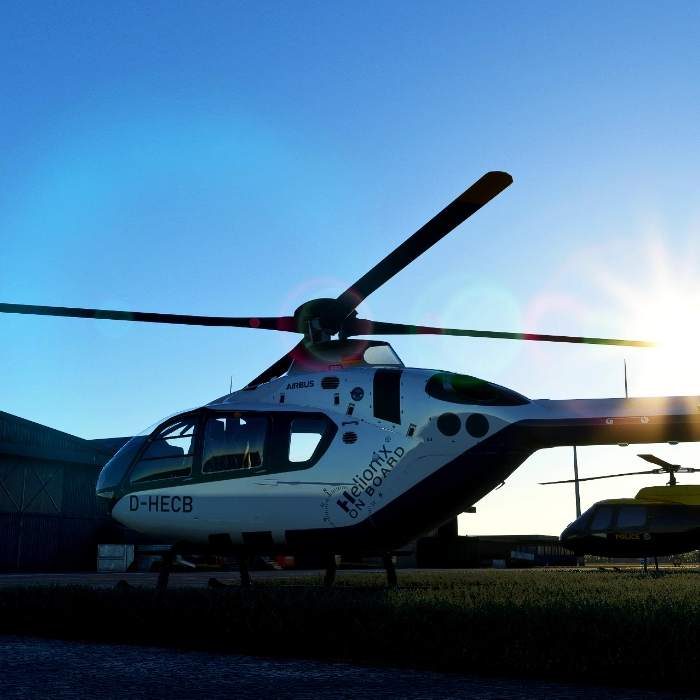 39,750 Add-Ons
Microsoft Flight Simulator można ulepszać i rozbudowywać na niewiarygodnie wiele sposobów. Dokładniej mówiąc na ponad 14 tysięcy sposobów. Wszystkie te dodatki dostępne są całkowicie za darmo. Można je pobrać nie płacąc ani grosza. Ale... twórcy cieszą się z każdej darowizny za ich wspaniałą pracę!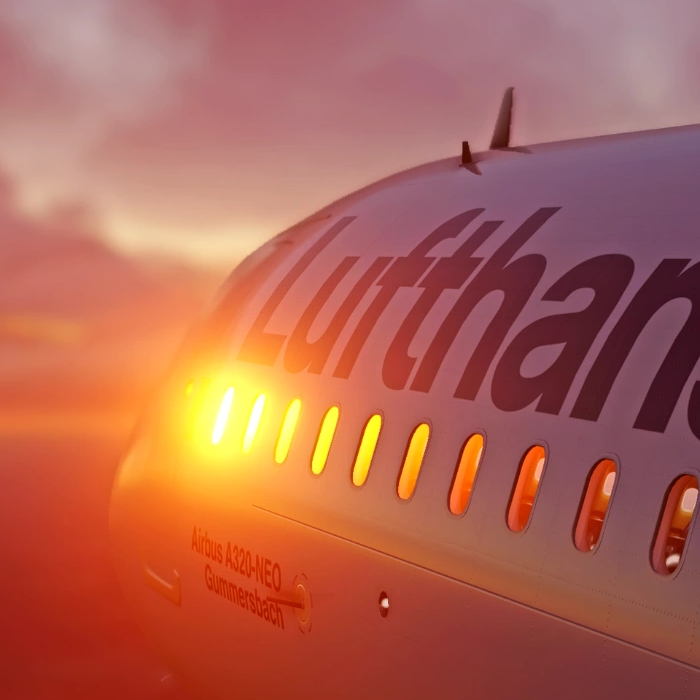 25 milionów+ pobrań
Każdego dnia użytkownicy z całego świata pobierają średnio ponad dwa tysiące dodatków, aby poprawić swoje wrażenia z gry w Microsoft Flight Simulator. Niewiarygodne, nieprawdaż? W tym czasie obsłużyliśmy ponad 10 milionów pobrań, a przed nami jeszcze wiele innych! To ogromna ilość przepustowości. Nie znamy płatnych subskrypcji i nie dławimy pobierania - więcej czasu dla Ciebie, aby cieszyć się swoją grą!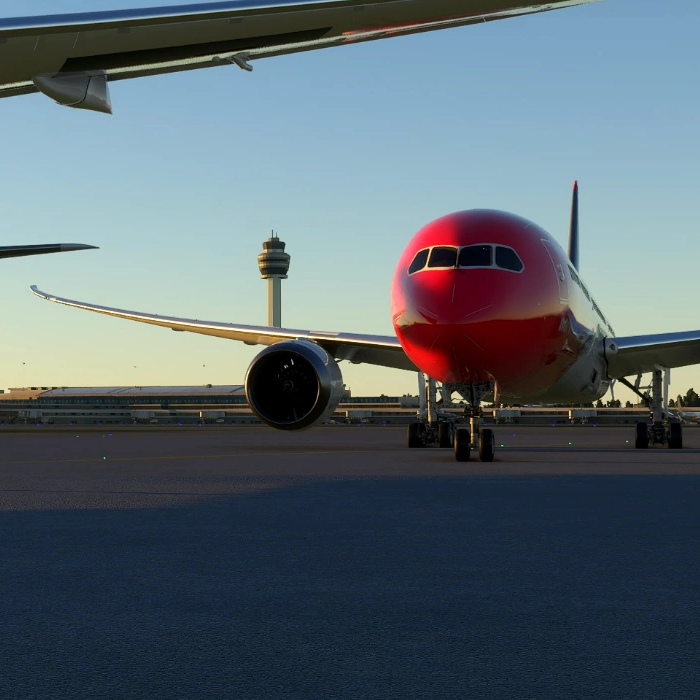 Zaufanie ponad 300 000 członków
Nasza społeczność rośnie z dnia na dzień. Zostań członkiem już dziś, aby uzyskać więcej korzyści i być na bieżąco. Zapisanie się jest całkowicie bezpłatne. Daje Ci to wiele korzyści, takich jak powiadomienia, gdy tylko jeden z Twoich ulubionych dodatków zostanie zaktualizowany. Możesz oceniać inne mody, a nawet je komentować!


About us
Dodatki dla każdego!
Możesz rozszerzać Flight Simulator na niesamowitą liczbę sposobów. Chcemy umożliwić twórcom prezentowanie swoich dzieł społeczności, otrzymywanie informacji zwrotnych i ciągłe ich ulepszanie. Jednocześnie chcemy zaoferować wszystkim entuzjastom symulacji lotu możliwość otrzymania tych dzieł w sposób nieskomplikowany i zebrać je w jednym miejscu.
Trusted by millions of pilots worldwide
Flightsim.to is a world-leading resource for Microsoft Flight Simulator addons and mods.
Total Members

450,000

Total Downloads

33 Million

Total Uploads

33,000
Daily Pageviews

500,000

Monthly Pageviews

14 Million

Visits per Year

33 Million
Meet our team
Kto stoi za Flightsim.to? Tylko kilka osób - oto my.
Jeśli chcesz się z nami skontaktować, prosimy stwórz zgłoszenie.
STATYSTYKI RUCHU
Całkowita liczba wersji plików
70,689
We have more to offer
Features
We serve our users with simple but effective features to make your experience with us hassle-free.
Mapa scenerii
Use our Scenery Map to browse the entire world for add-ons, mods and scenery enhancements. It is free and regularly updated.
Odkryj
Użyj naszej strony Odkryj, aby przejrzeć tysiące dodatków. Wystarczy wpisać słowo kluczowe, wybrać kilka kategorii lub tagów i zmienić sposób sortowania według własnych upodobań. Dzięki temu intuicyjnemu wyszukiwaniu znalezienie dodatków nigdy nie było łatwiejsze.
User Voice
Każdy twórca potrzebuje i chce opinii. Załóż konto, wystawiaj oceny i daj twórcom znać, co Ci się podoba w ich dodatkach, a co nie. Komentarze są istotną częścią naszej społeczności. Napisano ich już ponad 20 tysięcy.
20K+ Wallpapers
Nasza społeczność przesłała tak wiele niesamowitych obrazów i zrzutów ekranu z Microsoft Flight Simulator, że musieliśmy stworzyć zewnętrzną stronę, aby poradzić sobie z tym pośpiechem. Na naszej stronie z tapetami znajdziesz tysiące tapet w jakości Ultra HD - za darmo i do pobrania jednym kliknięciem.
Brak dławienia
Inne strony dławią prędkość pobierania do mniej niż 1 MB/s lub nawet kilku KB/s i zmuszają Cię do płatnego członkostwa premium, aby uwolnić pełną moc. My na Flightsim.to nie znamy czegoś takiego: Pobierasz od nas w oparciu o zasadę Fair Use, bez dławienia lub ograniczania tam, gdzie nie jest to konieczne
Prośby
Jeśli brakuje Ci jakiegoś malowania samolotu lub scenerii do gry, możesz skorzystać z naszej strony z prośbami i złożyć niewiążącą prośbę o ich dostarczenie. Nasi twórcy rozpatrzyli i spełnili już ponad dwa tysiące próśb - całkowicie za darmo! Cierpliwość się opłaca.
O
My jesteśmy tylko platformą.
Flightsim.to jest miejscem, gdzie tysiące twórców zjednoczyło się, by tworzyć wspaniałe rzeczy. Wielkie dzięki za to! Bez Was ta platforma nie istniałaby - to takie proste. I to znaczy coś nie tylko dla nas, ale dla wielu fanów symulacji lotów na całym świecie. Dziękujemy za Wasz wkład!
Ponad 150 sponsorów
Ponad 150 osób sponsoruje Flightsim.to, aby pomóc pokryć koszty naszego serwera. Oto losowy wybór naszych darczyńców.
i am New to MFS 2020 and love the work
This place makes MSFS a whole lotta fun.
the download speeds are ridiculously good, blowing all the legacy sites out of the water, and more people should be donating tbh
You all do a great job, I am glad that you are here, I appreciate your work very much
great to have this site!
Your work is optimal, thank you
Wonderful service you provide. Thank you.?
Cheers guys great work
cierciformidable, bien construit, agreable à utiliser et tres complet.
A small token of appreciation for what you guys are doing. Hope you never loose the passion and continue improving!
Great site! Where would we be for scenery and other FREE addons without it ?
Thanks for this fantastic community resource.
Awesome website. Keep up the good work!
Very  good job..Thank you very much.Regards From Greece
Just want to say thanks and please keep creating
bravo pour votre travail et merci
Site appearance, structure etc - excellent.
nicely organized and though out site. Makes browsing and downloading a pleasure. Especially like that it remembers my downloads!
Keep up the great work !! .
I buy you some coffees. I do this with much joy and gratitude. Because without you MSFS 2020 would be only half so great. What you are doing here, is simply outstanding. Thank you!
THX for your your excellent work there.
This homepage is very interesting and want to spend coffee :)??
Dear Sirs, thank you very much for this great work. I enjoy it every day. With best wishes from the Wild West Forest Germany Willow fsx
Great Service! Tx very much.
Great for us siommers. Thank you (3)
An invaluable site - you are doing more to popularise MSFS than Microsoft itself!
Best Flightsim Add-On website ever! Great design and layout-Thanks for everything!
flightsim.to is the best site when it comes to Add-ons. Very attractively designed, very well organized, with super fast downloads. Thanks a lot for your great work!
What would MSFS be without you? Thx for this service...
Awesome site. Thanks.
From Japan Very easy and easy to use Thank you
Thanks for this great platform!
Cool and useful portal page, go ahead